Our oldest customer comes from Singapore
Our oldest customer, who is a handsome 107 years old, can hear all his life again thanks to our KINDvitalo hearing aids.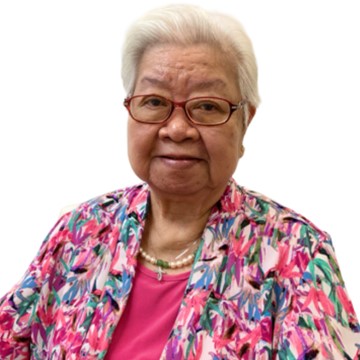 I didn't want a hearing aid but the staff at KIND allowed me to bring hearing aids home to try. They are patient and did not push me to buy and help me get adjusted to my new hearing. Now, I cannot imagine not wearing my hearing aids everyday. Thank you KIND.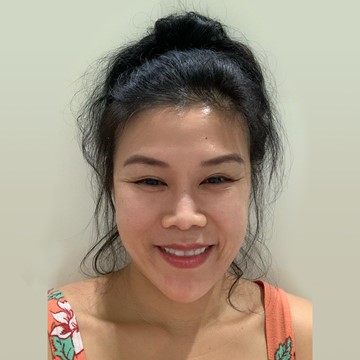 Been with KIND Hearing for almost a decade, it is the BEST ever choice I've ever made for myself. KIND Hearing completes me by bringing all sounds in the universe back to me. Hearing aids helped boost my self-confidence tremendously and enable me to perform my best on a professional level. My audiologist is not only a great listener, and empathetic to the concerns of his patients, he is also highly knowledgeable, trustworthy and always treat his patients just the way he wants to be treated. Without him, I'd still be struggling in my everyday routine. There was once, my left hearing aid speaker broke down. Immediately, I lost my balance while walking on the road. I gave a SOS call to my branch and they invited me to come to the clinic immediately to see my audiologist. He checked the hearing aids and replaced them for me. My life just got saved! Little gesture from this mighty team. I could not thank them enough. In KIND Hearing (based on my 10 years experience with them), I confidently say that they only offer/recommend what you need, not what they want to sell.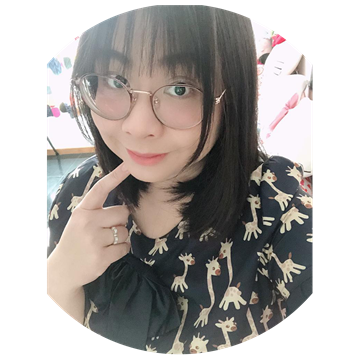 I am a mother in my 40s and was born deaf. I love KIND HEARING and have been with them for many years. The team is very professional and patient in attending to all my hearing issues. Do not be afraid to try hearing aids if you have hearing loss. I am a happy and satisfied customer and have full confidence that KIND HEARING will take care of you as well.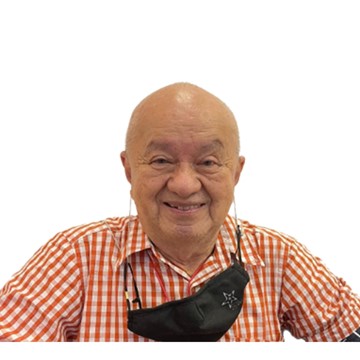 I am 77 years old with hearing loss for the last 15 years. So far, I've used 3 sets of hearing aids. I was not satisfied with the first 2 sets bought from a government hospital and another from a private hearing centre until I came to KIND Hearing after attending a seminar in 2017. I am extremely happy with the quarterly free servicing and my hearing has improved a lot! KIND is very attentive and always making improvement to my hearing comfort. Recently, they made me as special device to secure my hearing aids now that I have to wear a face mask. I strongly advise my fellow senior citizens to give hearing aid a try at KIND Hearing.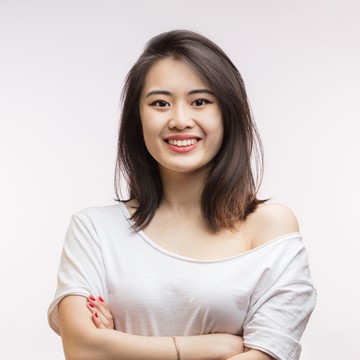 KIND Hearing provided an extremely caring and quality service both at my mother's initial hearing aid demonstration and after my purchase. I have no hesitation in awarding 5 stars and would recommend them for everyone looking for a solution for hearing loss.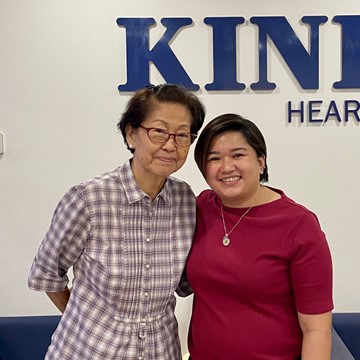 I was asked to try wearing hearing aids by my children and dreaded the experience. However, my audiologist really put me at ease from the beginning of hearing assessment to trial, fitting and adjustment. KIND provide quarterly appointment for fine tuning and adjustment to my ever evolving hearing needs as I use my hearing aids every day. My audiologist and the team are professional, friendly and cheerful. I really recommend KIND based on my experience.
I wish to share with people who need hearing aids about my decision to purchase KIND Hearing Aid. After trying a few well known products & vendors, I chose KIND most importantly for hearing quality rather than other features which other products may have more.
They are very professional and nothing was too much trouble for them. I have just upgraded my hearing aid and am totally happy with the service I get on every visit.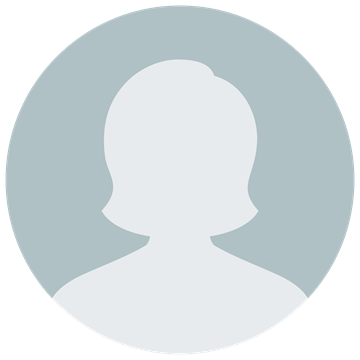 KIND hearing aids have helped me to hear better. It has improved my hearing in noisy environment. The customer service in KIND is top notch.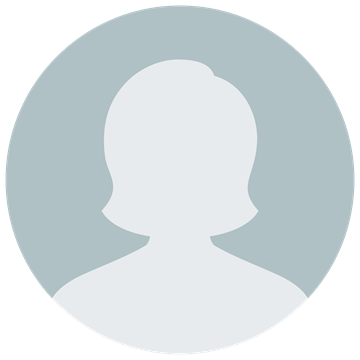 I met with Eliza for a consultation and she was very understanding and assuring. I have met with other audiologists and found Eliza to be kindness of all. I was assured that wearing hearing aids at 28yrs old will be beneficial especially for my work. When I first had them on, I was thrilled that I could hear the crispness of sounds again. Thank you KIND Hearing, Eliza and Jocelyn for being really nice!
I have hearing loss for many years now. I'd like to recommend KIND HEARING as they have earned my confidence with their professionalism. The staff are always friendly and helpful. The hearing aid that I have is small, clear and comfortable. It is super discreet and my friends are not aware that I am wearing hearing aids. My audiologist really understand my needs! Thank you KIND!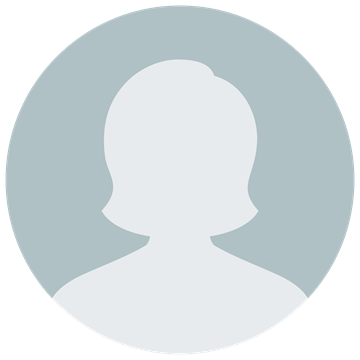 I couldn't be happier with the service I have received with KIND Hearing. The audiologist has a deep understanding of the patient's needs, and he has done a great job adjusting my hearing aid to my present hearing status. It was my first visit to the KIND Hearing, and I am sure that I will revisit them for the next service session.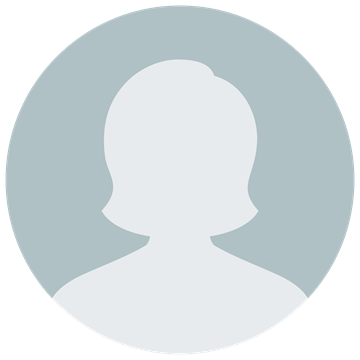 KIND Hearing @NUH Medical Centre has a team of friendly and accommodating staffs. Thank you Mr Yeo for being so patient and professional. Recently I purchased a new ear piece after given a trial period to test on. It was fantastic! Mr Yeo assured me I could go back to him anytime if I encounter any issue with it. I strongly encourage KIND if anyone has issue with their hearing aid or need to purchase one!
Very good service from Mr Yeo and his colleague at the reception. Free service and advise to solve my mother in law's problem with her hearing aids even though we just there to buy hearing aids batteries. Wonderful experience and will put this shop as our go to store for any matters regarding hearing aids.
I have heard so much from friends that hearing aids have limited utility. Now that I have come to KIND, I begin to understand it is not volume level but frequency re-introduction that makes my hearing possible. I must say I took to the equipment like fish to the water. A lot also has to do with Eliza whose explanation is clear and precise. I must say She is patient too. I have no complaints except to have to learn how to handle the technological aspects to set the best results. All in all my experience is excellent.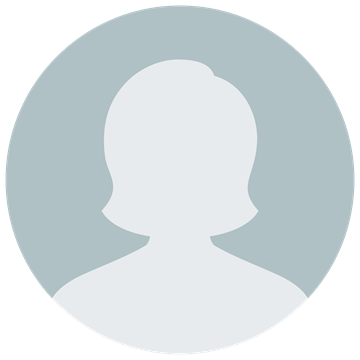 My grandmother has been seeing Mr Yeo for more than 5 years. He is very patient and professional. Good service by all staff at the clinic. Would definitely recommend this clinic!
Eliza, friendly, helpful. Her service is excellent. Would like to recommend her to my friends and relatives.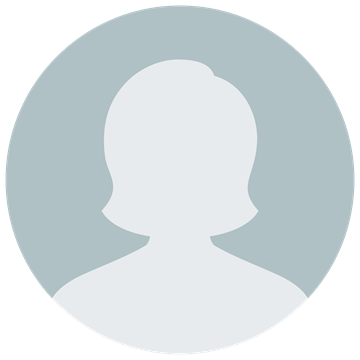 Mr Yeo and Erlin made our visit very pleasant. We were there for my husband's defective hearing aid and Mr Yeo did the servicing for him without charging any fee. He's very professional and gave very good advice 👍. Both Mr Yeo and Erlin are very courteous and friendly. Erlin helps to slot in a last minute appointment for my husband.. appreciate it very much! Thanks so much!